Case Study: Everton FC (The People's Project)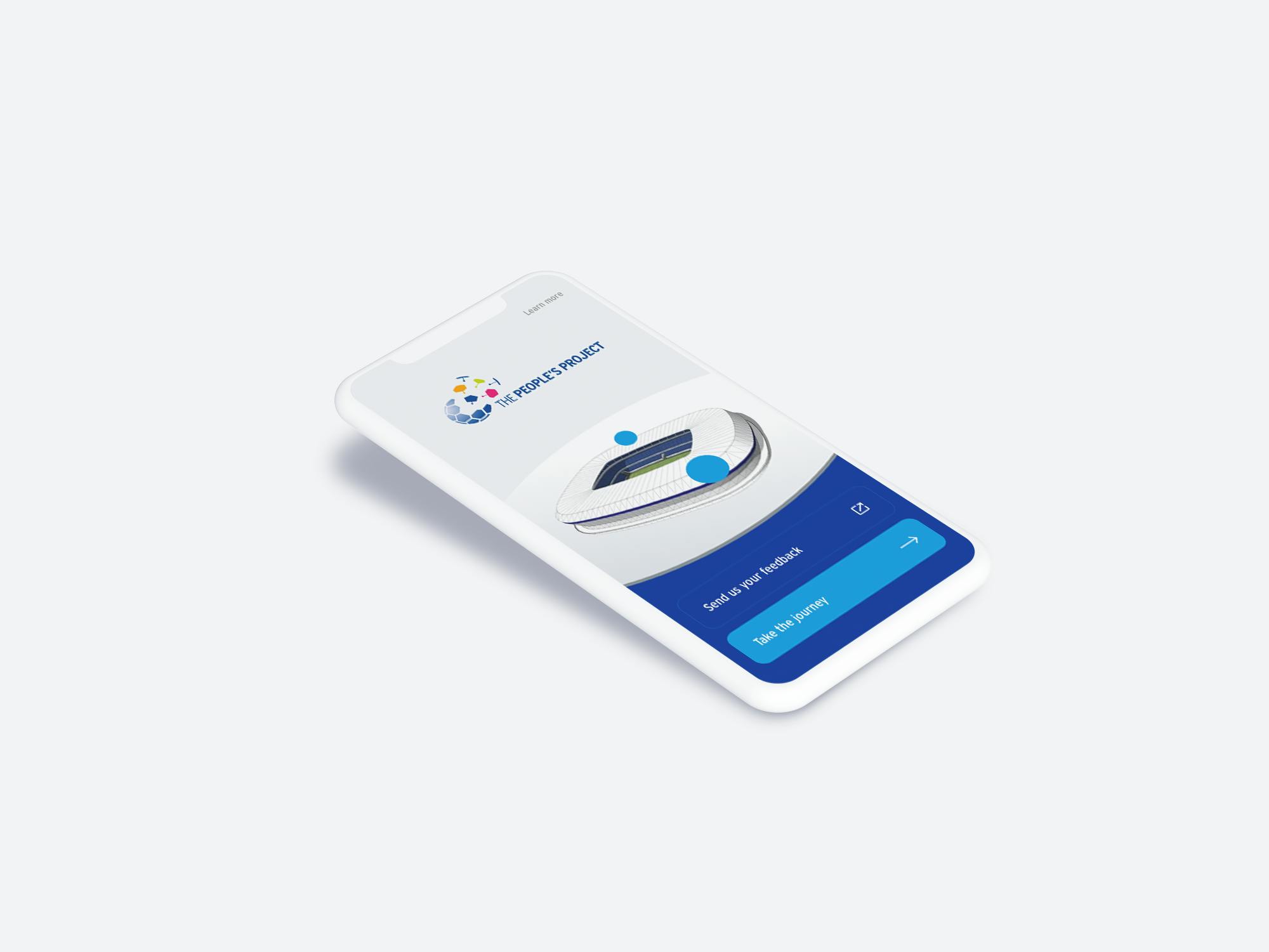 Roles
Client proposal & concept exploration UX design
UI & UX design
User testing
3D modelling
Platforms
Mobile (iOS & Android)
Mobile VR
Oculus Go (VR only version)
Brief
Create an interactive application to raise publicity and show off the new Everton FC stadium to fans and other key stakeholders.
Key Drivers
Drive up excitement among fans and season ticket holders
Gain interest from investors around the available commercial spaces
Create a buzz around the new launch in the press
Concept Exploration
Soluis are already producing a range of 360 renders of the new stadium for Everton so the concept we decided upon was based around a 360 tour of the stadium from a fans point of view, highlighting new features and amenities along the way.
The Client wanted to use this app launch as part of a promotional event. They were interested in using VR to show the fans at the event how the new stadium will look. What we decided was to also include this functionality in the public app we were creating—where the Client could also hand out branded Cardboard headsets for smart phones, that people could put their phone into to view the 360 tour in VR.
Along with this the Client wanted to include an AR view of the stadium as a whole as a sort of promotional gimmicky feature. When Clients suggest this in an app that is public we generally suggest whatever AR content is available is also viewable outwith AR; for people who have older devices that don't support AR.
User Journey
I wanted to make the journey quite linear for the user, having a clear start-to-end. However, the user should still have the ability to jump to a particular location without having to pass through various 360's. They also needed a simple way to toggle into VR mode when they wish to use the headset.

Wireframes
A lot of content is going into this app, making the flow difficult to make simple and intuitive. These are the third set of wireframes I did to try and create a linear flow throughout the app, that introduced the new stadium design, let the user explore it in more detail and then play with the more gimmicky features after.

Mockups
With the mockups, and the introduction of branding I wanted to keep emphasis on certain elements or 'routes' the user could take at each screen. So I've tried to direct attention to primary actions to keep the flow more intuative to users. Most of the content shown in these mockups is still placeholder, such as the stadium model on the main menu, most of the copy, and 360's.

Reception
The app was a big success with loads of press coverage, 4.9 star rating on the app store and thousands of downloads. For me personally this was the most public app I have worked on at Soluis, just after a similar app we did for Lusail Stadium in Qatar.
Loads of videos and images of the app being used can be seen on the Peoples Project twitter: